With truffle season now in full swing, The Mark-Restaurant by Jean-Georges is offering truffle enthusiasts the option to host a private event of up to 20 people with a specialized truffle menu. We spoke to Executive Chef, Pierre Schutz about where he sources his truffles, how he infuses their flavors and why these small, somewhat disagreeable looking fungi, are coveted by culinary connoisseurs around the world.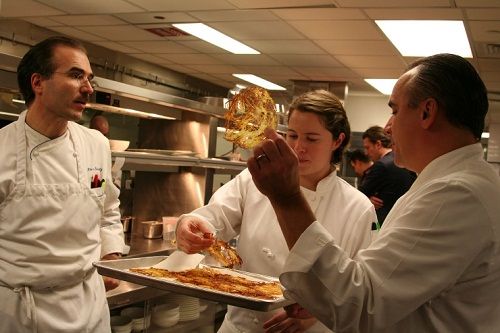 You currently have a specialized truffle menu for guests who wish to book a private truffle dinner. Can you tell us about the dishes you have selected and why they are significant?
We worked with Chef Jean-Georges Vongerichten to create a menu that drew inspiration from his signature dishes we also worked with ingredients that we felt would infuse and reveal the flavors of both black and white truffles. We are in the middle of peak truffle season so we wanted to offer guests, who opted for this special menu, a real taste of the unique flavors that truffles can offer depending on what they are served with. The menu includes both your classic, big, dishes like Tournedos Rossini with foie gras and black truffles alongside more modern dishes such as Diver Scallops served on warm black truffle toast.
Where do you source your truffles from?
It really depends on the season. Our white truffles come from Alba and the Umbria region in Italy while our black truffles come from Provence or Burgundy in France.  At the moment white truffles are just about to come into season but we cannot guarantee that we will be able to get them as it depends on the quantity that is found, the price and the demand.
What affects the price of Truffles?
The price depends on the type of season we are having. There are so many elements that effect the growth of the truffles, for example the weather and climate. That is the beauty of the truffle, it is not something that can be farmed, people have tried but ultimately truffles have to be organically grown. Farmers use specially trained hogs and dogs to sniff the truffles out from underneath trees and then dig by hand to get the truffles. It is a very delicate process and very natural in a way. Ultimately the price of the truffles depends on the market; they can range anywhere between $560 per pound to $900 per pound.
What do you think is the appeal of the truffle?
I think they are special because they cannot be farmed. It is this ancient process of finding the truffles, like buried treasure, and hand picking them that makes them so unique. But of course, the flavor and the delicacy of the truffle are also very appealing. White truffles, for example, cannot be cooked because cooking them will kill the flavor. Truffles must be nurtured and used in the right way.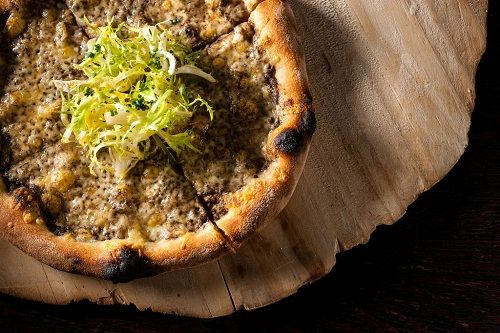 To book your private truffle event please contact Adina Goldman at adina.goldman@themarkhotel.com or (212) 606-3182.