Thanksgiving Parade Balloons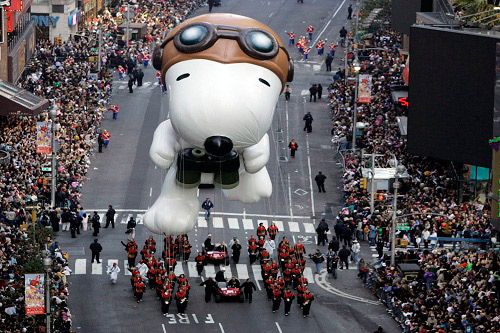 Since 1927, on the night before Thanksgiving, New Yorkers have flocked to the Upper West Side to watch the magic of the Macy's parade balloons be brought to life. Between 77th and 81st streets, close to the American Museum of Natural History, the enormous balloons slowly take shape from 3pm to 8pm.
Walk The Highline on Thanksgiving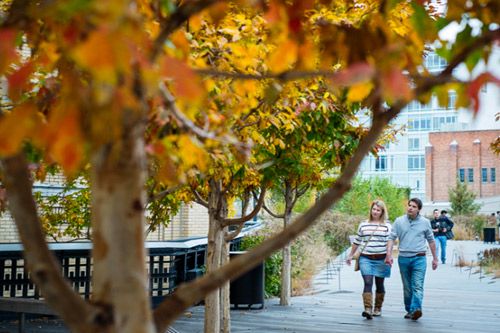 The Highline is open on Thanksgiving day. After a glutinous lunch, with your belly full of turkey and cranberry sauce, walk off those seasonal delights with a leisurely stroll along The Highline. This beautiful park glows in the Fall, auburn and chartreuse leaves speckle the trees and crisp air rolls off the Hudson; you are guaranteed to feel revived on this special holiday.
The City of Lights – NYC at Christmas
New York City is famous for its lighting displays at Christmas. The sidewalks glitter, the windows sparkle and around every corner is a beautiful tree, lit to melt the snow. We suggest a stroll along Madison in early December to see the retailers dress their windows and a visit to The Bronx Zoo which has over 1000 lights and 150 lighted sculptures on display.
Central Park in the Fall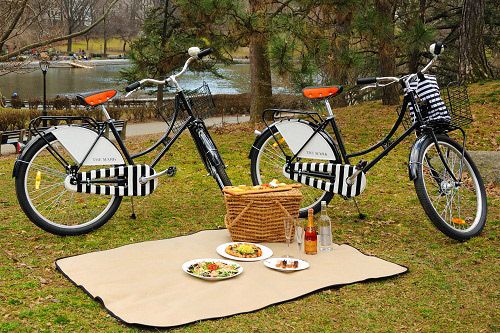 We don't think there is a better time to see Central Park than in the Fall. So what better way to explore our wondrous back yard than with our Bespoke Bikes and The Mark Restaurant by Jean-Georges picnic pack?
Christmas Shopping in Bryant Park and Skating at Wollman Rink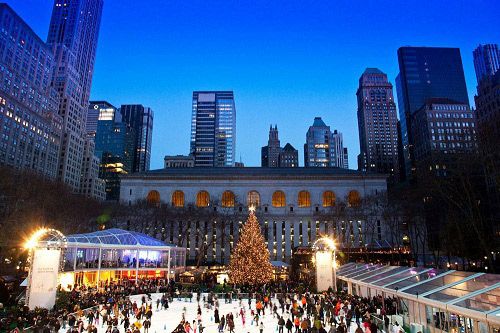 Before the end of Fall, Bryant Park creates a wonderland for NYC residents and tourists. Take your family ice-skating at Citipond ice rink and fit in some last minute Christmas Shopping at the Bryant Park Holiday Shops. With over 100 local designers, decorations and decor you're sure to find something special for that someone special these holidays. While the traditional Wollman Rink in Central Park is open to all to pull on their skates and take a twirl around the ice.